2017 Amery Art Fair!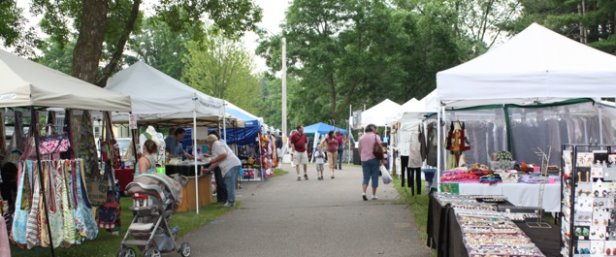 From the sidewalks along Keller Avenue three decades ago to the tree lined walkway of beautiful North Park the Amery Art and Craft Fair has morphed into a very large, diverse, fun annual event showcasing the talents local and area crafters and artists.
The Fair will be held in North Park on Saturday, June 18, 2016 from 9 AM and 3 PM
This is the major yearly fundraiser for the Amery Woman's Club to raise monies in support of many community charitable organizations. The Fair also provides a showcase for crafters and artists from the local and surrounding areas. Variety, uniqueness, craftsmanship and talent is found at each of the 100+ exhibit booths. Many vendors return year after year. If it is something special you are seeking, this is the place to find it!
Amery Woman's Club members look forward to welcoming you in North Park when you join the crowd, rain or shine, between the hours of 9 AM and 3 PM on Saturday, June 18, 2016 at their 39th Annual Amery Art and Craft Fair. Mark your calendars!